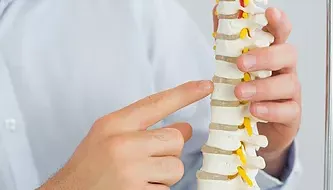 Dr. Bryan is the leading Omaha chiropractic clinic focusing on pain management and wellness care. Our clinic focuses on both the body and the soul. We treat all ages from 0 to age 99.
Since 2012, our Omaha chiropractor, Bryan Voithofer, D.C., C.F.M.P has offered a well-rounded approach to your whole-body wellness.
We offer a variety of chiropractic services, including chiropractic care, stretch therapy, ultrasound, electric stimulation, and nutrition supplements and counseling.
Dr. Bryan is a faith-filled, dedicated, honest, and patient centered chiropractor. He will find the root of your problem in a holistic way to eliminate your pain in as few visits as possible. Our Omaha chiropractor will relieve pain, restore function, and help you regain your lost lifestyle without medication or surgery.