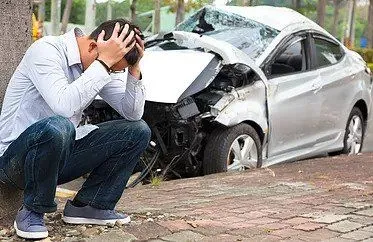 Why You Should See A Chiropractor After Any Car Accident
Hidden Injuries
Have you ever walked into something and noticed a bruise a few days later? Aside from the obvious injuries like broken bones and cuts, you could have suffered other injuries without even realizing it. Soft tissue injuries often go unnoticed, sometimes for months.
Dr. Bryan is the only chiropractor in Omaha to do a thorough examination and analysis of ligament, muscle, and spine injuries. It is CRUCIAL to get this assessed.
Avoid Long-term Pain and Invasive Medical Procedures

Chiropractic care is safe and drug-free, and it prevents chronic pain from developing.
Minor injuries that would've been easy for a chiropractor to treat, turn in to serious problems when left untreated. Over time, it could result in a need for invasive medical treatment through surgery and/or drugs, costing you hundreds or thousands of dollars!!
Schedule your FREE EXAMINATION, CONSULTATION, AND TREATMENT below.
| | | |
| --- | --- | --- |
| CAR ACCIDENTS | | THEM |
| CHIROPRACTIC (ADJUSTMENTS) | | |
| ELECTRIC STIM THERAPY | | |
| FLEXION DISTRACTION THERAPY | | |
| PHYSICAL THERAPY MODALITIES | | |
| NEVER PAY OUT OF POCKET WITH YOUR PERSONAL INJURY CLAIM | | |
| DEEP TISSUE MASSAGES INCLUDED IN TREATMENT PLAN | | |
| CLAIMS MANAGEMENT ASSISTANCE | | |
| TOP LEGAL REFERRAL ASSISTANCE | | |
| REHAB THERAPY | | |
| | | |